Went to Starbucks.....
treated myself to a pumpkin spice latte

Went for a run in the rain......
nothing makes me feel stronger and more empowered, then running in the rain. I feel so tough, running with the rain beating against my face. I even went a mile further then I planned. I still don't think I burned off all that ice cream though.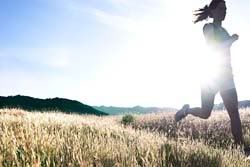 Took a long hot bath......
is there any better treat? Besides chocolate that is.

Got completely caught up on the laundry
Made dinner for the fam.......
even though everything inside me wanted to crack open a can of Campbell's

Baked chocolate chip cookies.......
no, no, not for me, lest you think I am some sort of chocoholic. OK, you're right, I am. But I made them for Jon, they're his favorite.
Braided Sarah's hair.......
she loves to have the crimped look for school in the morning. I'm kicking myself for not saving my crimper from 8th grade - those were so rad!
Prepared the coffee pot for my sweetie.......
complete with love note and all! He comes home at 4:00 am for his break. After many nights of being awoken to the sound of the coffee grinder, I realized it's best if I get it all ready for him. He just has to push start!
Put the kids to bed early
........

by 8:30 I had a quiet house. Nothing short of a miracle!
Had some quiet time with God......
now truly, there is no better treat. I am doing a Beth Moore bible study right now, going through the book of Daniel. IT IS AWESOME! I am learning so much. And oh, how I need this time alone with God. He truly fills me up much better than chocolate peanut butter ice cream ever could.